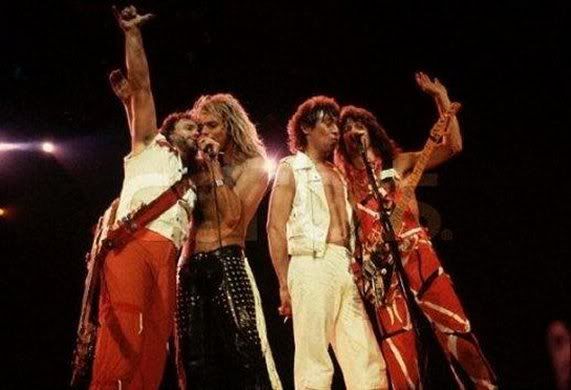 The original Van Halen are reuniting for a fall tour. Sorta.

David Lee Roth is back on board, but founding bassist Michael Anthony won't be there - his part is being filled by Eddie Van Halen's teenage son. This is yet another "reunion" that isn't real.

People are excited that Roth is playing with the band again, and he's certainly an upgrade over Gary Cherone, but -- I'm aware I may be the only one who feels this way -- I liked the band better with Sammy Hagar. When I think about the Roth days, I think about those bad '70s classic rock songs they play on WDVE. Aside from Jump and Hot for Teacher, most of the Roth stuff sounds too similar and it has never appealed to me.

The Hagar years, meanwhile, provided a ton of great mainstream pop songs, most notably Why Can't This Be Love, Love Comes Walking In, and Right Now. Plus, Hagar was a nice guy while Roth was a jackass.

Bring back Sammy!